GET $1 OFF FOR EVERY 100 POINTS EARNED!
Join the Hollow Tree Candle Co. special rewards program to earn and redeem points for discounts on your favourite candles.
Sign-up by clicking on the REWARDS button below...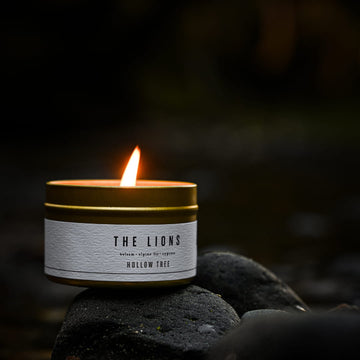 HOW IT WORKS
POINTS SYSTEM
Earning Points:
Initial Bonus: When you sign up for the rewards program, you're instantly gifted 500 points.
Purchases: Every time you spend a dollar on an order, you earn 10 points.
Social Media Engagement: You can also earn points by engaging with Hollow Tree Candle Co. on social platforms like Instagram, X (the exact platform isn't mentioned, but presumably it's another social channel), and Facebook. The number of points for each action is not specified here, but following or interacting on these platforms will add to your points.
Birthday Treat: Celebrate your birthday with Hollow Tree and receive an additional 500 points as a gift!
points usage
the fine print
Redeeming Points: For every 100 points you have, you can claim a $1 discount. So, for instance, if you have 500 points, you can get a $5 discount on your order.
Usage Restrictions: Please be aware that the discounts you earn from the rewards program can't be applied to candle subscriptions. This is because the subscriptions already come with their own discounts.
OUR PROMISE
Hollow Tree Candle Co. is dedicated to capturing the Pacific Northwest's beauty through sustainable coconut wax candles handcrafted in Whistler with fragrances from Grasse, France, using sustainable packaging and prioritizing environmental stewardship in every facet of our ethos.