Let The Forest Be Your Sanctuary
BEYOND THE CANDLE
Our candles are more than just flames and fragrances. They represent our profound respect for nature, showcased through environmentally-friendly packaging. Made from tree-conserving recycled paper and unique sand-crafted ceramic containers, our packaging is fashioned to harmoniously integrate back into the environment. Hollow Tree's pledge is simple yet profound: to enchant through ethical offerings, with nature's well-being at the heart of our philosophy. Each light and aroma beckons you to a journey—a sensory exploration grounded in environmental stewardship.
THE MAGIC OF
Our Ceramic Jars
Constructed with eco-friendliness as a cornerstone, our candle jars are versatile wonders. Made from stable clay, they're durable yet unexpectedly lightweight, serving various home needs.
Post-candle life, these jars can take on multiple avatars. They're easy to clean, even dishwasher-compatible. Repurpose them as charming succulent planters, chic drinking glasses, or even as a sanctuary for growing cedar saplings.
Want to relive the candlelit charm? Fill them with tealights, wax, or your preferred aroma.
While not every recycling center accepts ceramics, those that do transform these materials into new creations. For the hands-on environmentalists among us, breaking the ceramic can yield a distinctive soil enhancer for gardens.
REPURPOSE &
RECYCLE WITH US
Our black presentation box, an embodiment of our eco-awareness, is versatile. Store sundries or use it as a desktop companion for stationery.
And if you choose to part with it, remember: our boxes, stickers, and informational cards are birthed from post-consumer fibers. Recycle them with other paper goods at local Canadian depots. These recycled fibers pave the way for new products, lessening the strain on our invaluable trees.
OUR COMMITMENT
IN-HOUSE INITIATIVE
We actively participate in the recycling process by reusing most of the recycled cardboard and packing paper we receive from our suppliers. This eco-friendly approach is evident when we package candles for our esteemed wholesale and retail clientele.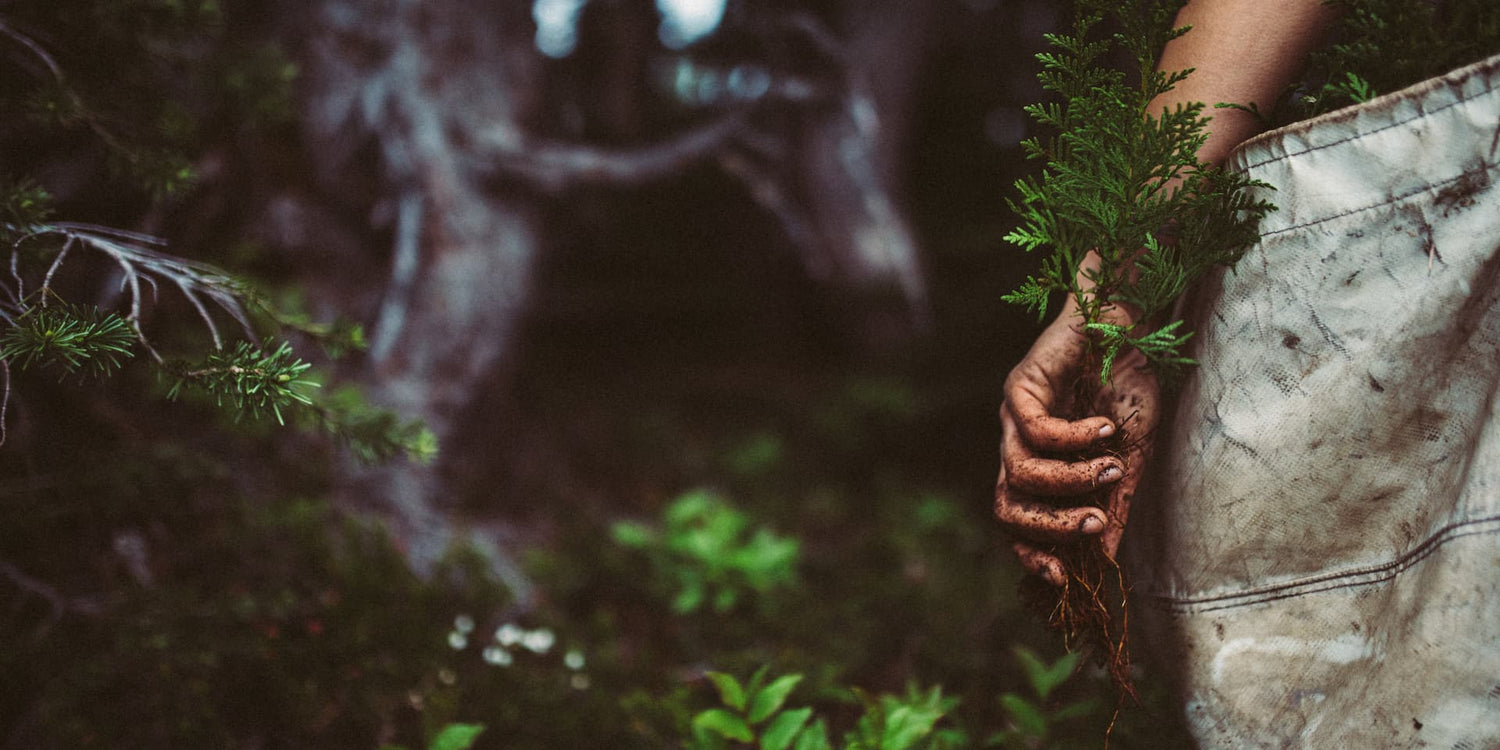 OUR PROMISE
Hollow Tree Candle Co. is dedicated to capturing the Pacific Northwest's beauty through sustainable coconut wax candles handcrafted in Whistler with fragrances from Grasse, France, using sustainable packaging and prioritizing environmental stewardship in every facet of our ethos.