Skip to product information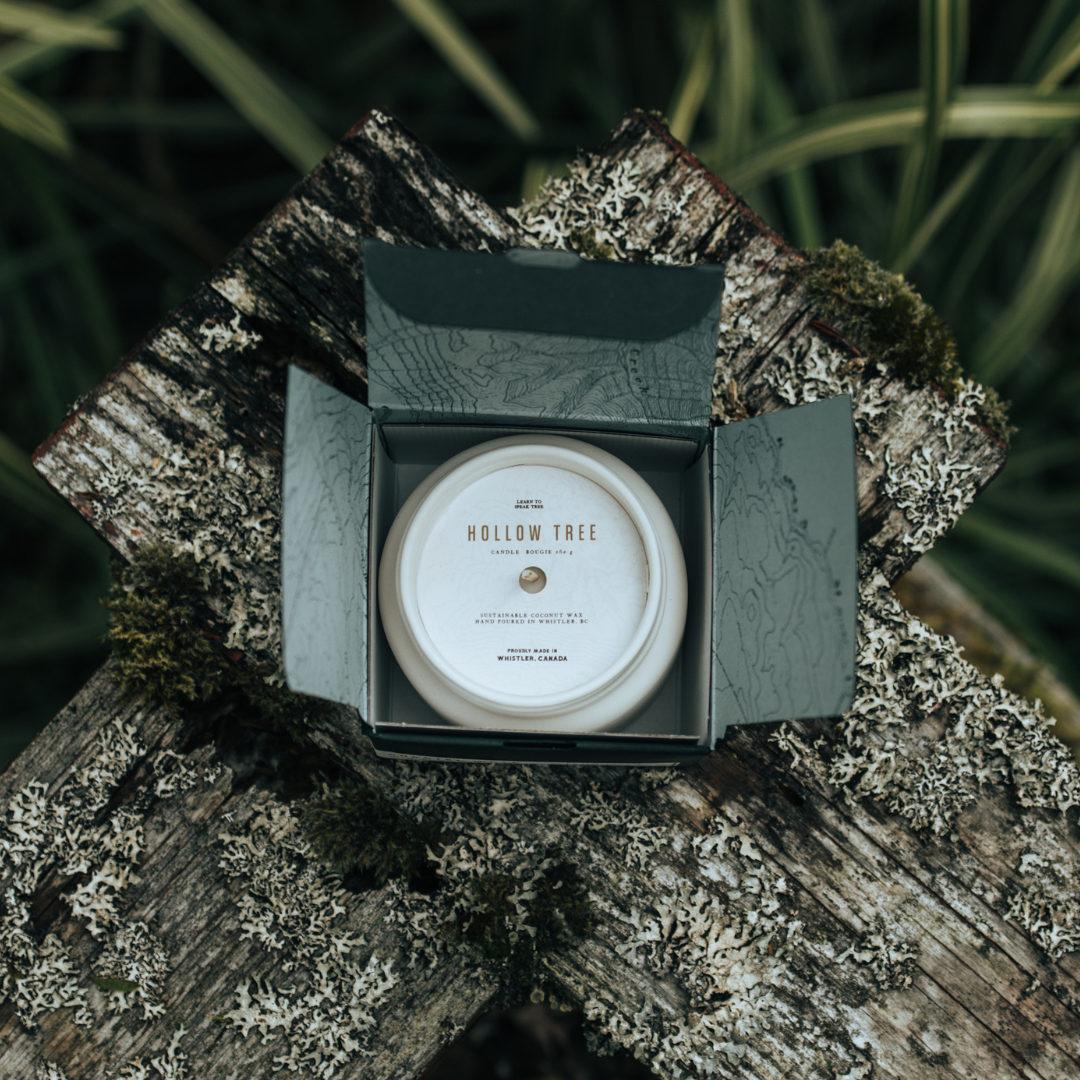 Trails End - Pine Resin | Oud | Charcoal
Sale price
$37.00
Regular price
$37.00
Scent Notes: Pine Resin | Oud | Charcoal
Signature Candle- 9 oz - 60 hour burn time
Travel Candle - 4 oz - 25 hour burn time
We each seek a story, one that is textured with many layers radiating its own melody. We trek the journey to parts unknown, wild and meandering paths; we diverge. As adventurers we yearn to explore the beauty that is within us and around us.
Signature Vessel - 60 hour burntime
Ceramic compressed sand particles
Travel Tin - 25 hours hour burntime
Metal Gold Tin
Oils: Plant Distilled
Wax: Premium Coconut Wax
Packaging: Recycled/able
Wick: Cotton
Hand-poured in our Whistler studio, each scent note represents an elegance that resembles the backcountry of the Pacific Northwest.
The hand-poured candles are a blend of their proprietary premium coconut wax.The wicks are cotton which burn significantly cleaner and longer.
The ceramic jars are beautiful therefore can be reused for anything and the jars can be broken down into small pieces and placed in the soil of your plants as it helps to aerate the soil.
Estimated delivery:

Sep 30 - Oct 04

Free shipping on all orders over $125
My new fave
This is my new favorite scent!
Great for the coming fall or those cooler summer nights, sitting around a fire.
Wonderful Spring Scent!
This candle has a gorgeous scent that leaves the house smelling of spring. Love it!