Skip to product information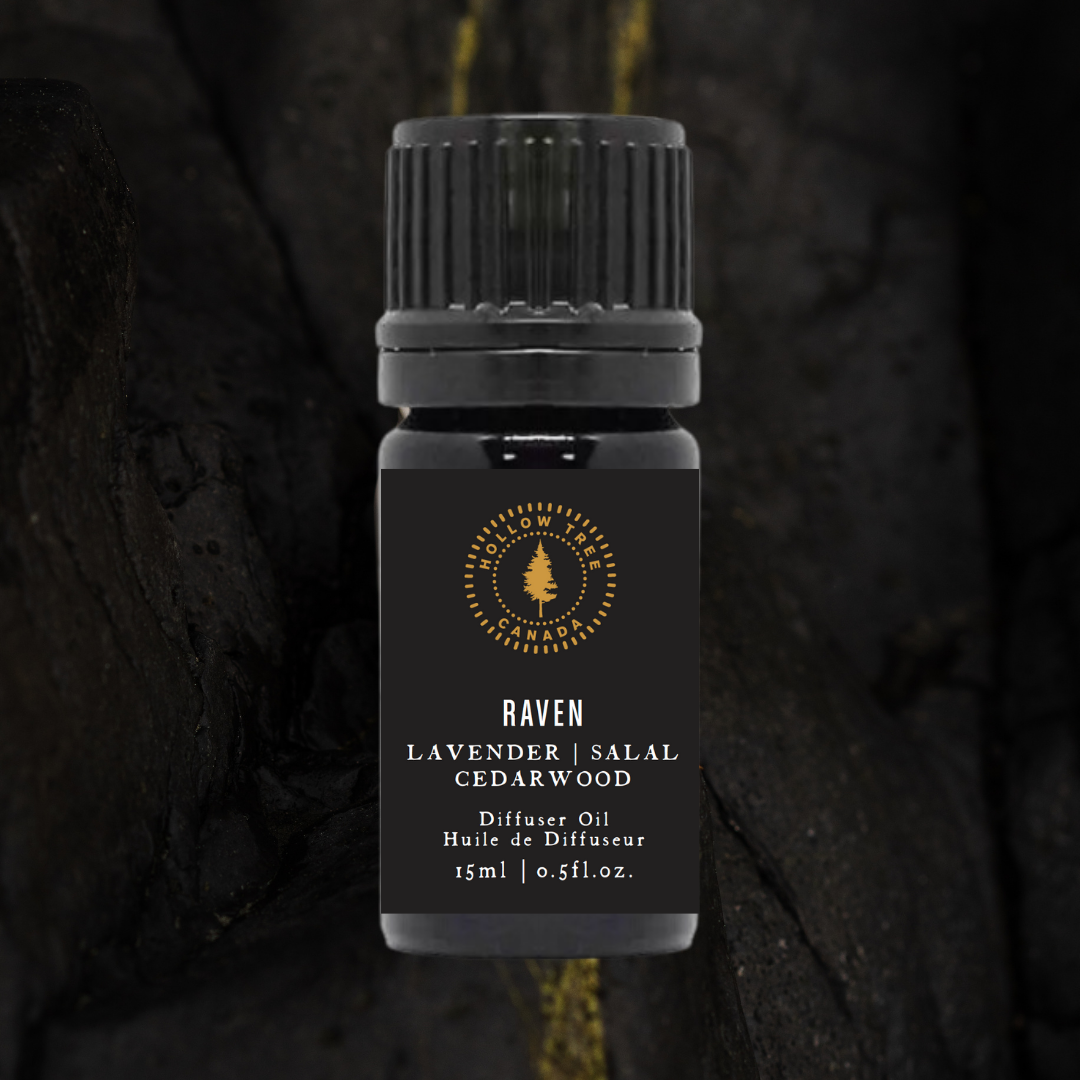 Raven - Diffuser OIl
Sale price
$22.00
Regular price
Scent Notes: Lavender | Salal | Cedarwood
Overall Smell: Floral & Spicy
Smells Like: Spicy florals
Instructions: Add 1 -2 drops to your diffuser of choice - add more drops according to your preference. Not for topical application 
Ghosts upon the forest floor, deep within the darkness, the silken wings rise.
The elusive protector of secrets, the creator of love:
A dark light flickers, the raven soars.
Signature 9oz: 60-hour burn time
Travel 4oz: 25-hour burn time
Vessel:
9oz - Ceramic compressed sand particles
4 oz - Metal Gold Tin
Scent/Fragrance: Plant Distilled & Essential Oils
*Our scents are vegan, cruelty-free, eco friendly, pet friendly & free of phthalate and paraben

Wax: Premium Sustainable Coconut Wax
Coconut Wax provides a clean long burn as well as great scent throw
Wick: 100% Cotton - Lead free

Packaging: Recycled/able paper

Shipping Packaging: We reuse suppliers cardboard and use paper goods for all shipping
Keywords: Coconut-based wax candle, All-natural candle, Essential oil candle, Pacific Northwest inspired, Natural fragrance, Sustainable candle, Environmentally-friendly, Pet-friendly, Handmade Candle, Long burn time.
Hand-poured in our Whistler studio, each scent note represents an elegance that resembles the backcountry of the Pacific Northwest.
The hand-poured candles are a blend of their proprietary premium coconut wax.The wicks are cotton which burn significantly cleaner and longer.
The ceramic jars are beautiful therefore can be reused for anything and the jars can be broken down into small pieces and placed in the soil of your plants as it helps to aerate the soil.
Estimated delivery:

Dec 05 - Dec 09

Free shipping on all orders over $125